Magik Renovations, LLC - Services

We specialize in Kithcen and Bathroom remodeling, drywall installation and repairs, painting and faux finishes, electrical and plumbing installations and repairs, custom trim and moldings, custom cabinetry, and flooring installations of any type, from ceramic tile to wood floors, and everything in between.

Call or email for a free estimate today.

At Magik Renovations, LLC, we take care to provide our customers high quality services personalized for their unique needs. We are available Monday through Friday, from 8 am to 5 pm. Our staff members are professional, courteous and efficient.  Call us at (918) 955-2987 for your free estimate today.

We provide a variety of services including:

​Our staff is very knowledgeable in all phases of construction and remodeling, and has completed numerous room addtions in the Tulsa area.  From the small bed/bath add on, to the whole house second story addition.  So if your family or business is in need of more space, call or email for a free estimate today, and let the professionals walk you through every step of the way!

In addition to the high end interior work and room additions, we also offer services that include roofing, siding and trim replacement, window and door replacement, custom garages, pergolas and decks, standard and custom wood and iron fencing, land scaping, and we've even built several log cabins.

If you can dream it, we can build it! So give us a call today, I promise you won't be dissapointed! (918) 955-2987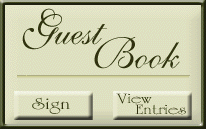 Be sure to leave a review of your experience on our guest book, and read what others have said.


Remodeling, Repairing, Contractors, Kitchen, Bathroom,

Addition, Roofing, Cabinets, Painting, Sheetrock, Siding, 

Windows, Doors, Construction, Lead and Mold abatement, General Contractor, Decorative Concrete, Decks, Porches,

Remodel